our philosophy
The horses are the top priority at Wölffer Estate Stables. Our experienced staff understands the needs of the horses and are committed to their well-being. We strive to provide the highest quality facilities. From the Grand Prix field with plenty of natural obstacles to the functionally laid-out barns and courtyard, everything has been designed with the horses in mind. By working with specialized vets, providing heat lamps for the horses' backs during the cold season and much more, we go above and beyond traditional care and maintenance.
Our trainers are gifted professionals who have a passion for what they do. Being experienced competitors themselves, they can train riders and horses at any level. Their knowledge and talents are an integral part of the instructional experience. Learn more about our staff here.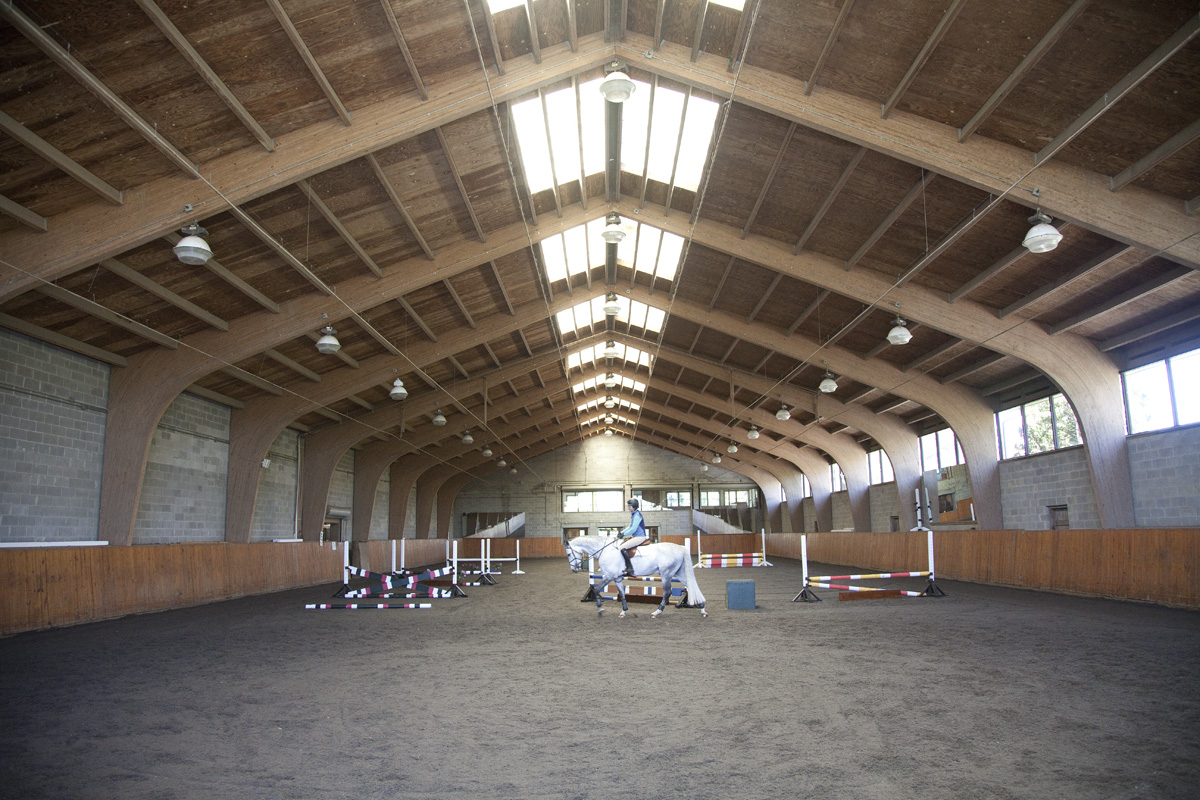 Wölffer Estate Stables sits on more than 100 lush acres and employs an experienced staff with a passion for excellence. The farm offers direct access to miles of natural trails, and our top-notch facilities include more than 80 stalls with 39 individual paddocks. The large indoor riding ring can accommodate up to 8 students and features an elevated viewing room. Outside, several well-equipped riding rings, including a totally resurfaced jumper ring and a Grand Prix field, feature rubber mulch-padded floors and a variety of natural and traditional jumps. A covered hot walker is available for exercising horses during inclement weather.